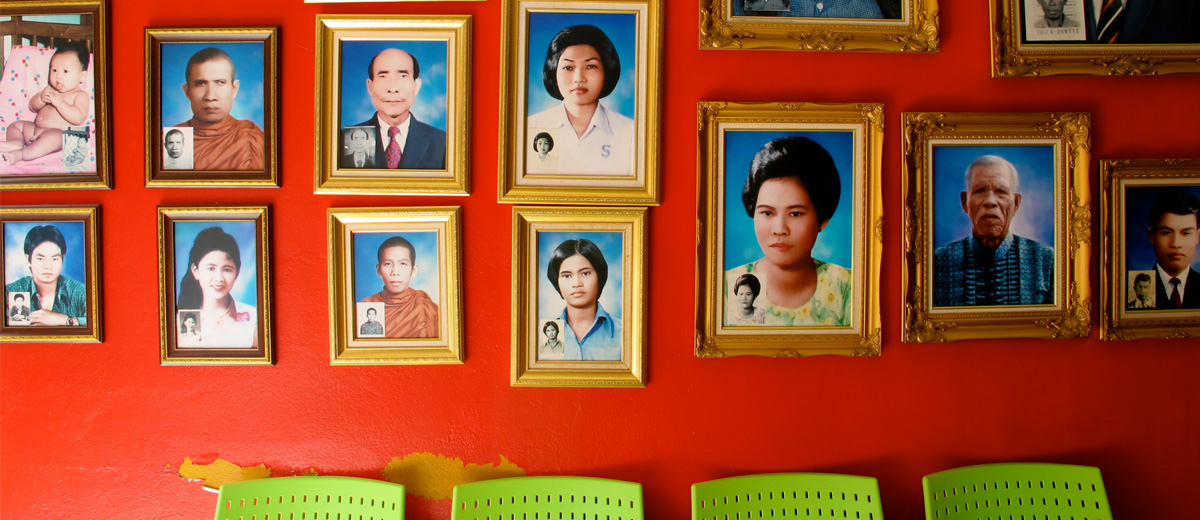 "One's destination is never a place, but a new way of seeing things." —Henry Miller
The beauty of the postcard is how it travels simultaneously with the traveler, perhaps in the opposite direction, across borders where the traveler may not even be permitted to go. Everyone travels everyday, as much in their (day) dreams, a book, a film, a song, as with a passport and a plane. —Images, words and collected sound by April Banks.
Dear Pat,
I'm at the second story window of a crowded, stuffy Hare Krishna restaurant eating vegetarian food. It's the gritty center of Medellin. The streets are packed with trinkets on carts, guys selling socks, tweezers, candy and toe nail fungus cures. People are shopping, sitting, hustling, singing, begging, buying. Below me is an old Catholic Church with bright white walls, blinding in the afternoon sun. Leaning against those walls...prostitutes. Soliciting. You have to wonder...is it safer to work here? How do the buyer and seller reconcile their transaction? What's the shortest distance between transgression and confession? Hare Krishna chanting behind me...
El Centro, Medellin, Colombia 2013
Dear Beauty Lover,
Are you ready? Let's descend into the scented maze, where medina shopkeepers fling hellos in six languages. Shout-outs of "Obama nation!" sound like abomination. Handmade rugs. Patterned ceramics. Spiced coffee. Embroidered leather. Antique teapots. Sun yellow slippers. Put your game face on! Direct eye contact signals: GO! Guidebooks suggest: think of it as a game. Fair enough at the start. Soon after comes the hard sell. Add in insults, prod for the guilt buy. Not the place for looky loos. Unemployment is high, tourism is low. Your casual travel purchase equals food. Eventually even the lighthearted and the hardened hearted search for a quiet Moroccan tea. The entry gate should read: MUST LOVE HAGGLING. And what beautiful things lie within.
With tea from Fez. . .
Fez, Morocco - 23 February 2016
Dear Kimara,
It might sound cliché. Anytime on this Senegalese island, Saint-Louis, there is drumming, chanting, singing. Fervent. Entranced. Devout. Floating on the wind, the source is never clear. Narrow and compact, this five block by 32 block landmass, a forgotten UNESCO site, boasts the decayed charm of abandoned colonial architecture. Walled in courtyards with open roofs bounce sound up to the open sky. 5:30am, the call to prayer wafts and wanes from a rotating loudspeaker. 6:30am, a gang of screaming birds, step in, knowing there may not be electricity for your alarm clock. 7am, the roosters lend their voices to raise the sun. The drumming, the chanting, the singing—always until. One day soon my feet will follow my ears.
From the never quiet island. . .
Saint-louis, Senegal - 12 April 2016
Dear Dad,
Rome is cigarette smoke and tiny cars. South Asian laborers keep clean streets, serve quick food. Fashionista elders hold morning court, sip foamy lattes at neighborhood stands. Reclining old men sing raspy over radio ballads. Exchange students lounge in circles, savor pastries, plot nighttime parties. High-heeled bellas cross their hearts on church steps, push crybabies in strollers over cobblestone streets. Ancient sits next to old, ruins sit next to ancient, a river runs through it. Pilgrims descend on the heels and hem of holy men in the papal city where sins and blessings flow. Lovers converse, staccato and lyrical, like arguing while singing. Red Wine. Tomato sauce. Sidewalk cafes. Spontaneous displays of familial affection are what days are made of.
From the city I studied in architecture school. . .
Rome, Italy - 5 February 2016
Dear Vivian,
Never had your skin scrubbed off by a stranger? I'd recommend a hamam. I know you're curious. Three tiled rooms, hot, hotter, steamiest. Choose your corner. Healed scars, bruised knees, wise wrinkles, plump folds, dimpled hips, taut bellies, hanging breasts, muscular thighs, veined calves, narrow feet, limp hair, naked bodies, all shapes, no shame. The Moroccan grandma next to me says with her hands, mix the olive oil paste, henna and tea in the bowl, like this. Apply, wait, scrub, scrub, scrub, rinse, repeat. I'll scrub your back, you scrub mine. Relax, collapse, cool-down, get dressed, salaams, go home. Relieved.
Sefrou, Morocco - February 2016