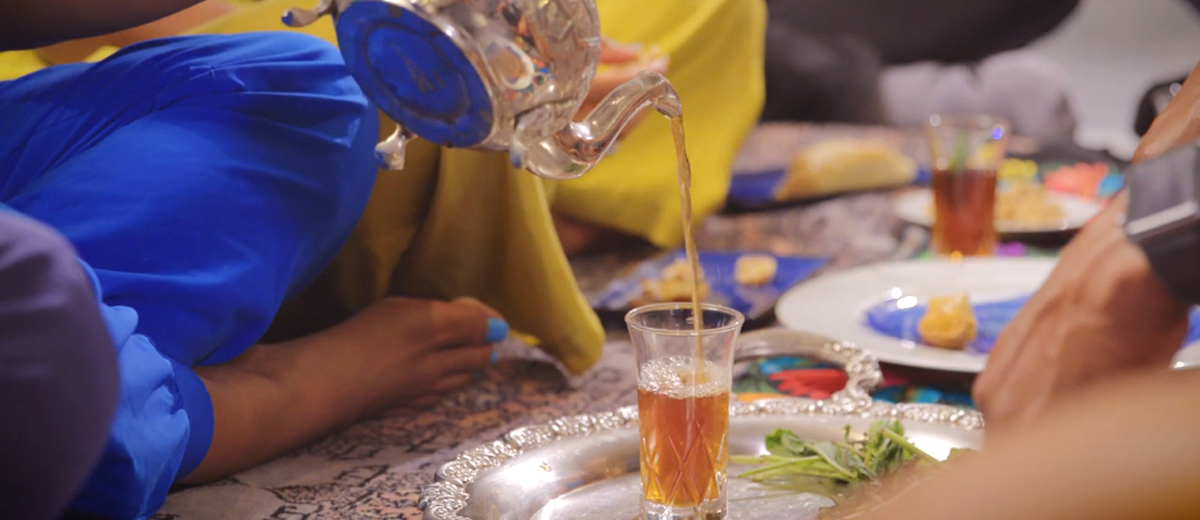 OxyArts • Los Angeles, CA
CHAI CHATS
@OxyArts
Tuesdays 4-6pm
Sept 24 - Oct 29, 2019
4757 York Blvd
Los Angeles, CA 90042
free
Join us for tea on Tuesdays! Drop by to share tea and sweets from a different culture each week and chat about any and everything. Tea is the medium for a ritual that is practiced daily around the world. Come share with us.
This program is made possible by the Remsen Bird Fund and the Arts and Urban Experience Initiative, which is generously funded by the Andrew W. Mellon Foundation.
\\ VIA SENEGAL
Tuesday Sept 24, 4-6p
Samba Dioum
hosts attaya, small bites and traditions from Senegal
Samba Dioum is a storyteller and musician from Dakar. He makes tea in the Senegalese tradition as he learned from his family.
\\ VIA ARGENTINA
Tuesday Oct 1, 4-6p
Fabian Cereijido
hosts yerba maté, small bites and traditions from Argentina
Fabián Cereijido is an artist, teacher and writer. His video installations and drawings conjure up fictional trips in milk and ritualized activities of daily life. He has lived in Buenos Aires, Mexico City, New York City and since 2004 in California.
\\ VIA YEMEN
Tuesday Oct 8, 4-6p
Sumaya and Shada Abubaker
host shai adani, small bites and traditions from Yemen
Sumaya and Shada grew up with their older sister in California's Central Valley. They lived and learned the tradition of tea from their mother and family visits to Yemen.
\\ VIA INDIA
Tuesday Oct 15, 4-6p
Lilly Eluvathingal, PhD
host kattan chaya, small bites and traditions from India
Lilly grew up in South India drinking a lot of tea but as a child she never gave it a second thought. Her research in graduate school gave her the opportunity to spend four years living in tea plantations in South India.